0417 980 955
WHO ARE WE
One Stop Corporate Solutions is a dedicated resource for anyone looking to establish a new company, set themselves up in business or who are looking to run a successful existing business.
We acknowledge that many people come up with some great business ideas but simply do not do where to start to move on from the concept stage. Indeed many people are simply scared off from setting up a business by the prospect of all the regulatory requirements and paperwork they will need to deal with just get to things up and running.
The staff at One Stop Corporate Solutions has firsthand knowledge of just how daunting setting up your own business can be – we have in the past set up our own businesses so know what it is like.

As a result we are well positioned to work directly with our clients to give them practical advice and guidance on all aspects of running an effective and efficient business. Our focus is on working with clients to ensure that they
have everything in place to enable them to open the doors to their business and commence trading. We deal with everything from A to Z.
One Stop Corporate Solutions is able to set clients up from scratch no matter how small or large their business is.
Not only will we take clients through the set-up stage but will be there with them throughout the life of their business. We will only be one phone call away for all and any enquiries that they may have or any assistance they require.

Gone are the days when you have to travel from one side of town to the other to deal with all your operational needs. One Stop Corporate Solutions is just that – a one stop for all your corporate and commercial needs whatever they are.
THINGS WE DO
From the start One Stop Corporate Solutions can work with you in looking at your business ideas. We can even take you through the process of developing a Business Plan for you to get a clear picture of what you want to achieve and to set a framework on how the business is to operate.

From there we can advise on the best structure for your business, work with you in developing a Marketing Plan to identify your niche markets. We can establish the business for you whether it is simply the registration of a business name through to the incorporation of a company with ASIC or ORIC and the registration of your business with the Australian Taxation Office.
Once you have the necessary regulatory paperwork finalised One Stop Corporate Solutions can then assist you with an extensive range of additional services that you may need such as:
ADMINISTRATION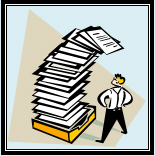 Establishing offices and IT support.
Helping to develop marketing material.
Setting up a website.
Financial recording – invoices, sales, expenses.
Providing you with pro-forma documents such as:

Letterhead – artwork, ABN/ICN.
Tax Invoices.
Receipts.
Sales and Purchase Agreements.
Tender Documents.

Guidance on basic banking e.g. direct debit, on-line banking.
Purchase Orders.
Procedures Guides and Policy Guides for your organisation e.g. sexual discrimination, harassment and bullying in the workplace.
Codes of Conduct for your staff.
Recording for BAS statements.
Telephone attendances and fax procedures.
Purchase of capital items and setting up of offices.
Billing and receipts of payments.
Debt recovery processes.
Banking – establishment and signatories.
Contract management.
If you are a Pty Ltd company or registered under ORIC then One Stop Corporate Solutions can also assist with:
Directors training.
Understanding your reporting responsibilities to the Australian Taxation Office.
Company secretarial training with focus on how to take effective Minutes of meetings.
Rule Books/ Constitutions.
Shareholders Agreements.
Forms, e.g., Change of Directors Roles of Chief Executive Officer, Chief Financial Officer and Company Secretary and Responsible Officers / Public Officers/Contact Persons/ Secretaries.
How to prepare Minutes and Agendas.
Resolutions – how to be passed and recorded.
RUNNING A BUSINESS

Leasing of premises, property and/or sourcing office space.
Crisis management.
Confidentiality Agreements.
Engagement and Costs Agreements or Consultants you may wish to engage.
Audits – setting up your internal accounts or getting someone to be your bookkeeper to ensure a healthy audit each year.
Providing advice on managing cash flow to ensure that you are not trading insolvent.
Procurement of capital items including acquisition of motor vehicles, machinery and office requirements.
TRAINING

Company induction sessions for Directors and staff.
Corporate governance training.
Administration basics training.
Ongoing training for employers and employees including Occupational Health and Safety, discrimination in the Workplace.
Training for Board and Directors.
Effective negotiation techniques.
Compliance training.
Explanation of terms of Contracts and/or Agreements.
CATSI Act training.
Employer's rights.

What are your rights and obligations.
Dealing with employee performance issues – warning process.
Redundancies and Termination of staff.
Deal with difficult employees.
Employee housing.

Conducting due diligence on potential Joint Venture partners.
LEGAL SERVICES
Through our association with Thomas Legal we are able to offer to following services to clients to assist with the seamless operation of their businesses:

Preparation and negotiation of Contracts and Agreements.
Advice on breaches of contract.
Copyright advice.
Preparation of employment contracts for your staff.
Fair Work Act and employment advice.
Joint Venture advice – we can take you through the whole process of entering into a joint venture or business partnership.
Litigation advice.
Review of contracts, leases and general contracts.
General commercial legal advice.
Wills and estate planning advice.
Dealing with the Wardens Court – miscellaneous licence applications by third parties.
Advice on legislation applying to your business.
Trusts advice.
MARKETING

How to get clients.
How to retain clients.
How to differentiate in the marketplace.
How to tender for business.
Website establishment and design.
Logos.
Letterhead.
Media advice and training
OTHER SERVICES
One Stop Corporate Solutions can also provide you with assistance with:
Succession planning – Wills and Enduring Powers of Attorney and general estate planning advice.
Accountant/Bookkeeper services.
Workers Compensation.
Directors and Officer insurance.
Public Liability insurance.
Other insurance.
Financial package.
Provisioning for tax.
Meeting facilitation services.
Advice of the acquisition of an existing business of franchise.
Advice of the sale of your business.
Insolvency advice.
Mediation between parties to settle a dispute either within your company or external.
Property and valuation services.
One Stop Corporate Solutions understands what a big step is for anyone setting up a business and the issues that can arise in running a business on a day to day basis. We pride ourselves in taking a hands on approach providing personalis¬ed advice tailored to our client's specific needs and circumstances No problem is too small or too large for us.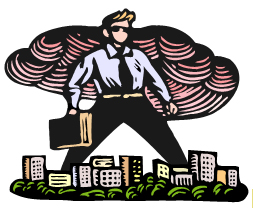 SERVICES WE PROVIDE